A Friend to Churches Ministry
A Ministry of Evangelist Samuel C. Gipp, Th. D.
"A man sharpeneth the countenance of his friend."
- Proverbs 27:17
About Sam Gipp
Dr. Gipp is a former pastor, an evangelist, teacher, author and Bible conference speaker. He has the unique ability to digest large amounts of information and then present it in an analytical, understandable, format. His humorous, informative and forceful preaching style make him popular with all ages and keeps him in demand as a Revivalist and Bible conference speaker.
Brother Gipp was apart of a panel of defenders of the King James Bible on the "John Ankerberg Show." Also, his life's story was featured on the national radio program, "Unshackled."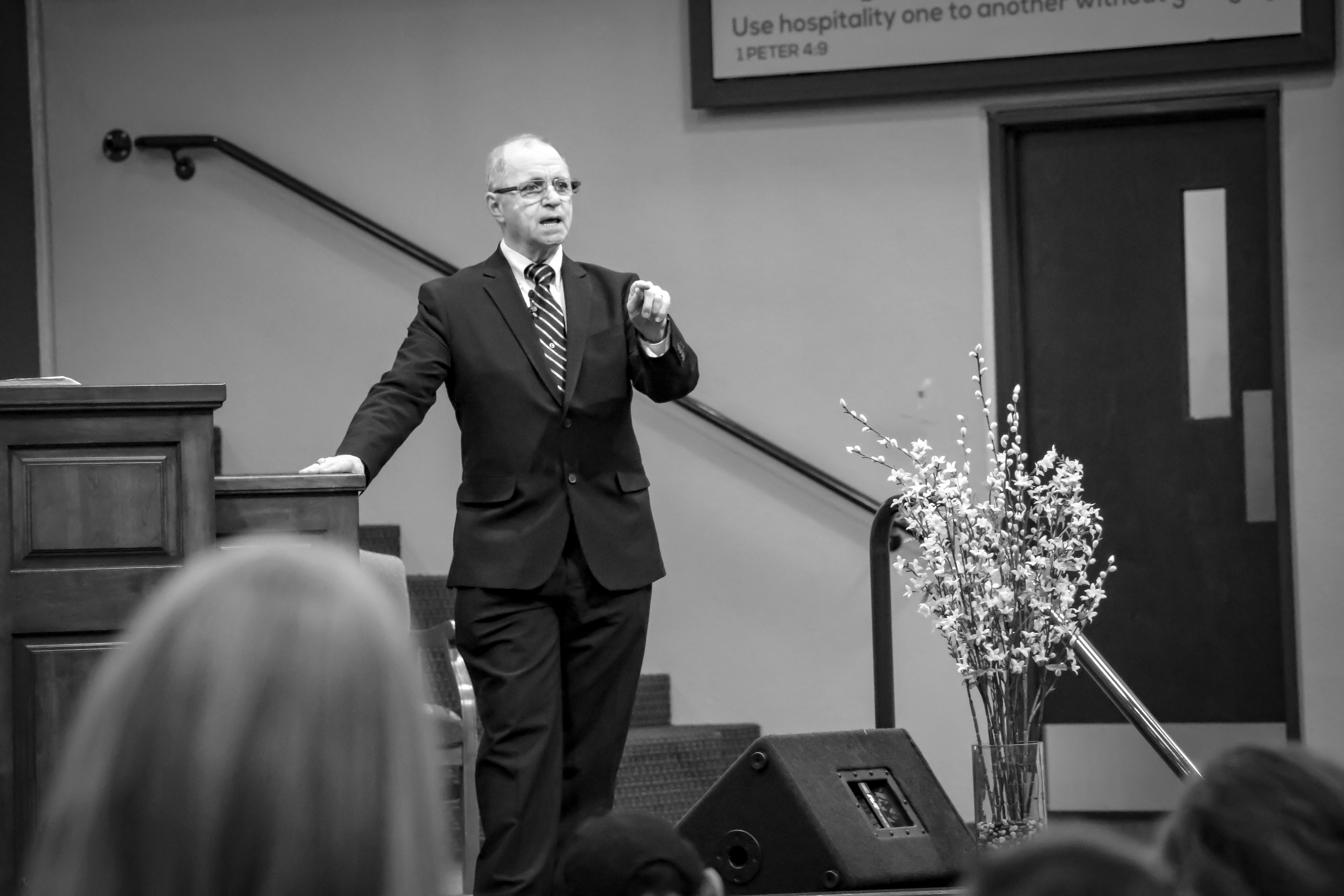 Most Recent Videos
Watch Sam Gipp's latest videos here. To see more of his work go to his youtube channel for more categories.
I'm not sure but I think the back-and-forth with Bro. Stauffer over his new book has died down but I don't "keep my ear to the ground" about such things…
Essay #115 It doesn't take a genius to see that our country is in dire peril. Evil people (call them: Democrats, Socialists, Liberals, Progressives, Communists, ANTIFA or anything else, they…
I am sorry to have to write this but it has become necessary. Late last year Bro. Doug Stauffer, who has been a friend and fellow defender of the King…
Cutting Gasoline Usage Without Crippling the Private Car Owner The technology for natural gas or full electric vehicles is growing. But converting the entire fleet of the nation's private cars…
The Truly Abused Minority There is a minority in our country who have been taken advantage of by all of us, robbed by our government and have no valid way…
The United States, a Nation of Religious Fanatics The USA is a nation of religious fanatics. That's right, fewer people regularly attend church now than at any time in our…
Dr. Gipp has written many resources for Christian's wanting to defend a Biblical approach to Christianity in a world hostile to the Gospel. His publishing company, Daystar Publishing, has many sound Biblical resources written by both Dr. Gipp and other Bible Believing Christians. Visit the site for more information.