A Friend to Churches Ministry
A Ministry of Evangelist Samuel C. Gipp, Th. D.
"A man sharpeneth the countenance of his friend."
- Proverbs 27:17
About Sam Gipp
Dr. Gipp is a former pastor, an evangelist, teacher, author and Bible conference speaker. He has the unique ability to digest large amounts of information and then present it in an analytical, understandable, format. His humorous, informative and forceful preaching style make him popular with all ages and keeps him in demand as a Revivalist and Bible conference speaker.
Brother Gipp was apart of a panel of defenders of the King James Bible on the "John Ankerberg Show." Also, his life's story was featured on the national radio program, "Unshackled."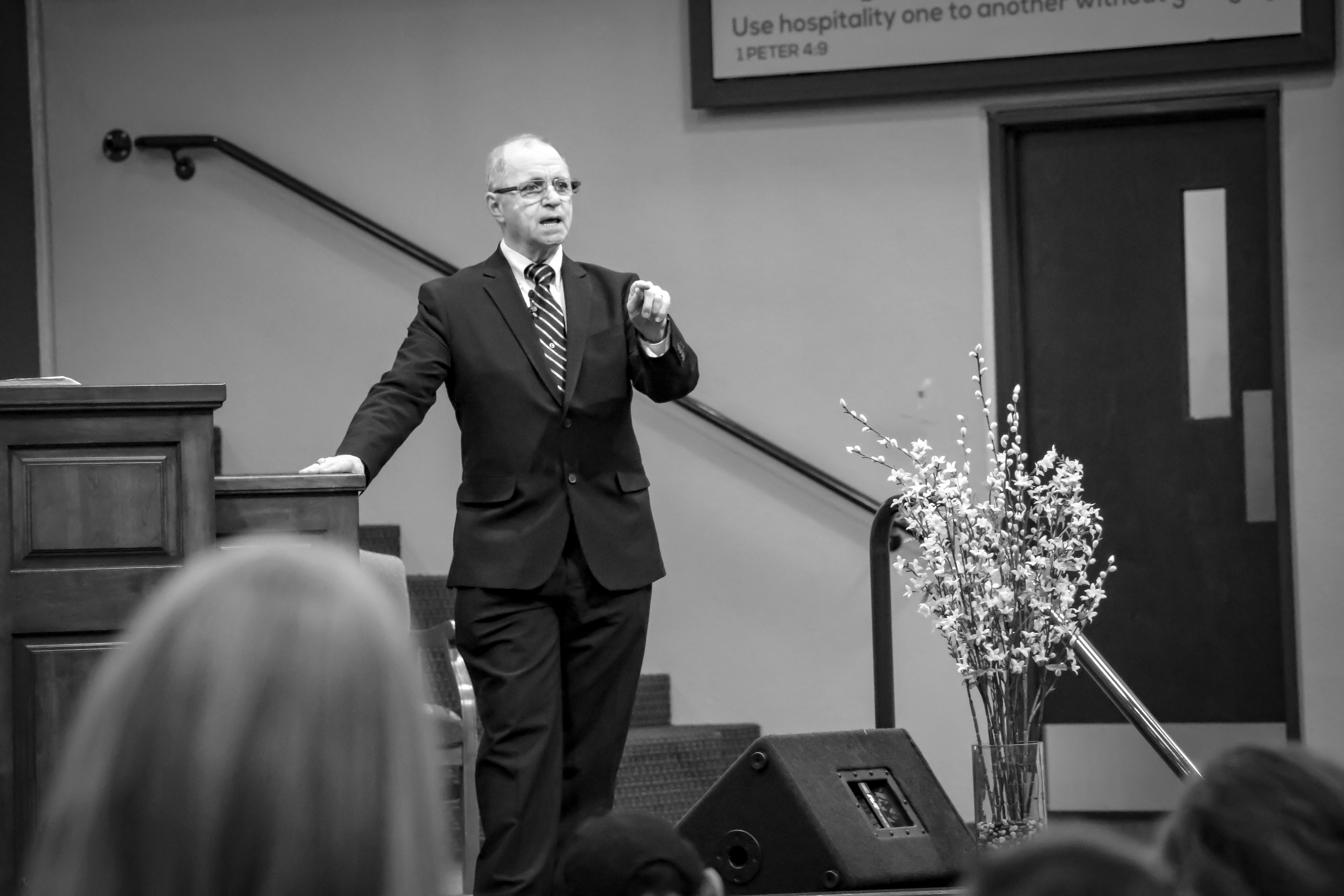 Most Recent Videos
Watch Sam Gipp's latest videos here. To see more of his work go to his youtube channel for more categories.
I understand that we have made retiring kin to apostasy and that more than one pastor has beat his chest while proclaiming he would never retire. Fine. Don't I didn't…
It is unfortunate that Bible believers always seem to want the wrath of God to fall on America. I believe this attitude is fostered by two things: a false sense…
King James occupies an amazing place in the history of the British Empire. He became King James VI of Scotland just after turning one year old on July 24, 1567,…
Red Flag About the "Red Flag" Liberals never give up on their goals. One of their goals is to disarm America so they are free to institute a communist dictatorship…
Have You Forgotten That You're Dying? We have all heard the famous line from the Christian song, "Only one life, soon will be past, only what's done, for Christ will…
Watch Out for Your Neighbor! Imagine you get a visit from your local Police Dept. tomorrow. The officer tells you to beware of the neighbor across the street because he…
Dr. Gipp has written many resources for Christian's wanting to defend a Biblical approach to Christianity in a world hostile to the Gospel. His publishing company, Daystar Publishing, has many sound Biblical resources written by both Dr. Gipp and other Bible Believing Christians. Visit the site for more information.